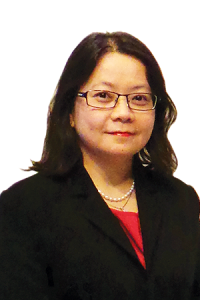 Welcome! and thank you for visiting our website. I am Jocyelina Geraldine Tan, the Chief Executive Officer of MSCMS Corporate Services Sdn Bhd ("MCS").
Allow me to say a few words …
MCS comprised a team of professionals to work and deliver comprehensive and end-to-end services for all our clients and we stand by our Mission...
" Your trusted service provider in helping you manage your back-office operations ."
With the vast experience and knowledge garnered by our team over the years, MCS is able to provide a wide range of management services such as Corporate Secretarial Services, Human Resource and Payroll Services and Accounting Services. We also assist our clients with their MSC Malaysia status applications, with their expatriates' employment and independent passes applications as well as providing IT Managed Services. Our clientele ranges from small to medium-sized companies, multinational companies and government agencies from across a diverse range of industries.
Our goal is to provide excellent services to our clients, build long-term relationships based on trust, ensuring safety, reliability & efficiency with customer focused mind-set and finding innovative ways to provide great value to fulfill their needs.
Whether you are a potential customer with a challenging project ahead; an existing customer checking up on our latest news; or a partner, supplier or future employee looking for new opportunities, I trust you will find what you are looking for here.
I am continually impressed by the resourcefulness, commitment and support displayed by our team and the exceptional value they bring to the Company. This allows us to deliver added value services to our clients who can count on us to carry out our promises. Our staff and executive team at MCS are regularly assessing and reviewing our clients' needs, improving our processes and response time to ensure clients' satisfaction.
Last year has indeed been a very challenging year for all of us and we have all pulled through together right up to this time. We are all geared up to embrace whatever comes our way in life as we all have what it takes to move forward and with the support we have for each other, we will forge forward with passion in our hearts and commitment to deliver all our clients' needs.
On behalf of MCS, I invite you to explore our website and learn more about all we have to offer. I am sure you will see why we love what we do.
Yours sincerely,
Mrs. Jocyelina Geraldine Tan
Chief Executive Officer